Opening a Citrix Profile with parameters in RES PowerFuse
When a Citrix profile is created, and added to the RES PowerFuse environment it comes with an empty file extensions field.
In this example I have profiled Acrobat Reader and added to the Res PowerFuse environment. I have also added the pdf file extension to the application. Now when opening a direct pdf file on my home directory, an empty Acrobat Reader window is displayed.
Edit the pdf file extension in PowerFuse and replace "%1" with /extracmdline:"%1"
(sorry for the Dutch screenshot)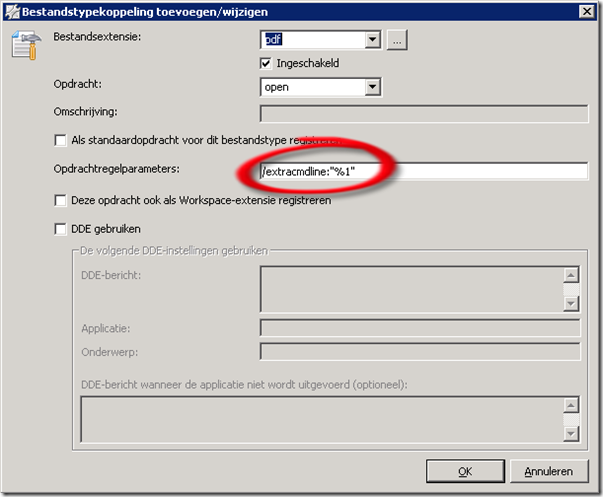 Q: How-to direct open a file from Explorer and parse the file name into a Citrix Profile which is managed by RES PowerFuse.

A: Replace in RES PowerFuse the file extension parameter from "%1" to /extracmdline:"%1"
Tags: Citrix Profile, File Extensions, Parameter, PowerFuse, RES
Trackback from your site.